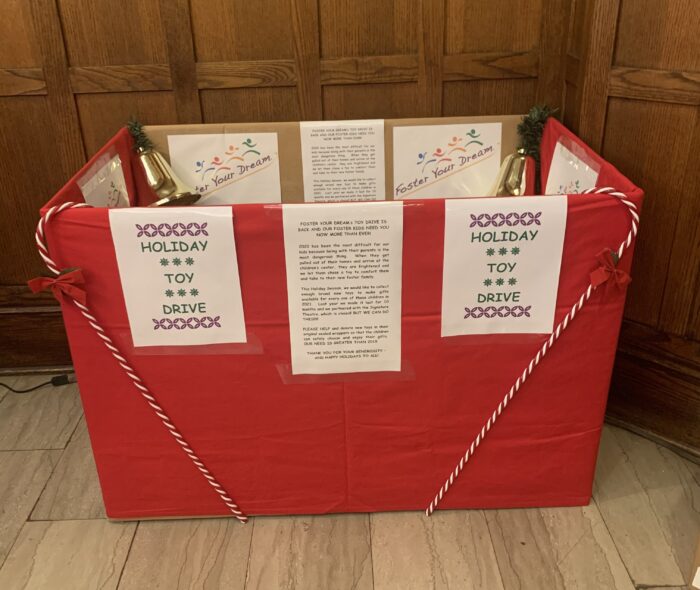 FOSTER YOUR DREAM is hopeful! This is our FIFTH YEAR and we aim to break all records! Even though half our toys won't come to us this year because the Signature Theatre, one of our partners , is closed and suffering as well. This year ACS reached out to us because they lost other theatre that did toy drives for them. So please give if u can!!!
FOSTER YOUR DREAM
FOSTER YOUR DREAM
c/o KLOTZ AND GOULD
36 West 44th Street,
Suite 1412
New York New York 10036
WHEN A CHILD GETS PULLED OUT OF HIS OR HER HOME, THEY COME TO THE CHILDREN'S CENTER. WE PROVIDE THEM WITH A TOY OF THEIR CHOICE TO COMFORT THEM AND THEN TAKE TO THEIR NEW FOSTER HOME.
COVID CARES ACT ALLOWS YOU TO SEND TOYS TO US AND TAKE A CASH DONATION DEDUCTIN. IT IS NOT TOO LATE! WE GIVE TOYS ALL YEAR LONG.
"The CARES Act allows taxpayers to deduct up to $300 of their 2020 cash donations to qualifying organizations without itemizing deductions."
Many thanks to the people of Mayfair Towers! You all stepped up and we SOOO appreciate that!!! Also thanks to Klotz and Gould law firm who lets us use their mailing address for toys all year long! And HUGE THANKS TO Scott Lorello and Sandra Garni who do all the 'heavy lifting' with the actual box and toys and collection and cheerleading!