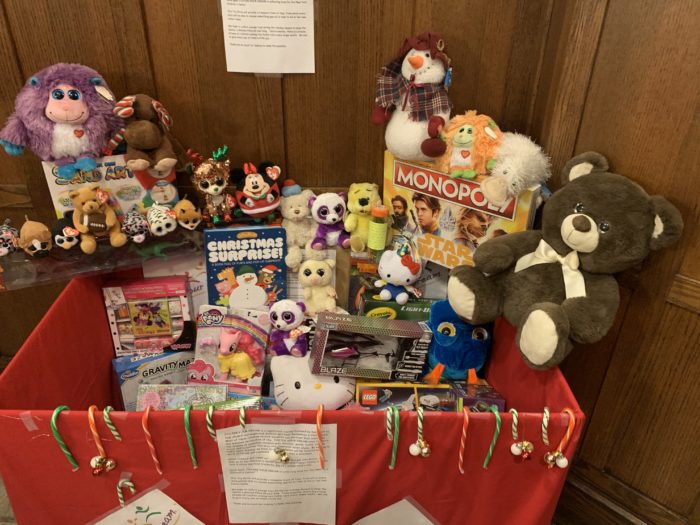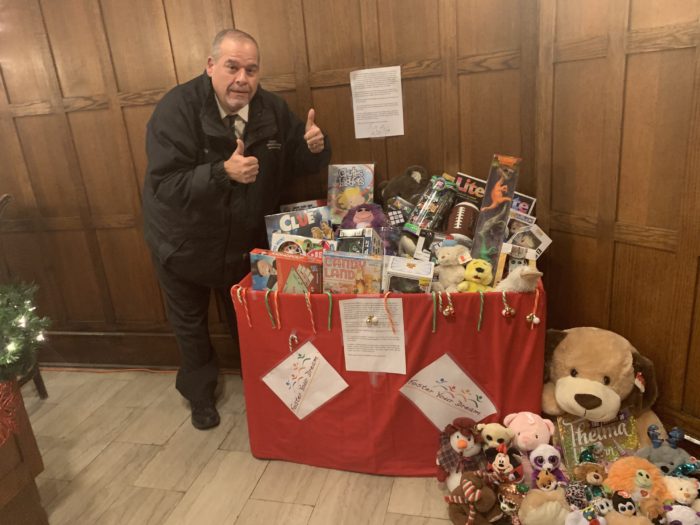 WELCOME TO OUR FOURTH ANNUAL TOY DRIVE IN NYC FOR KIDS IN FOSTER CARE!
Each Year we collect toys from Thanksgiving until the first week in January. Our aim is to scoop up the good feelings of "giving" and "toys" during this time of year and reach out for toy donations! But we give them to the children all year long! Here's why! When a child gets pulled out of his or hers or their home … they often go to the children's center while waiting for a foster family to be found for them. Mostly they are in crisis, scared and sad. We tell the child to choose a toy for themselves and often it provides a respite of a few minutes of happiness in what is often the worst day of their life. Our kids stay at the center sometimes just overnight but sometimes a family isn't found for them for weeks or months or even years.
There are two drop off locations and you have until January 2nd 2020! You can even go on Amazon or any department store and send toys to:
Foster Your Dream Toy Drive
36 West 44th Street
New York, NY 10036
or:
Signature Theatre
att: Foster Your Dream Toy Drive
480 West 42nd Street
New York NY 10036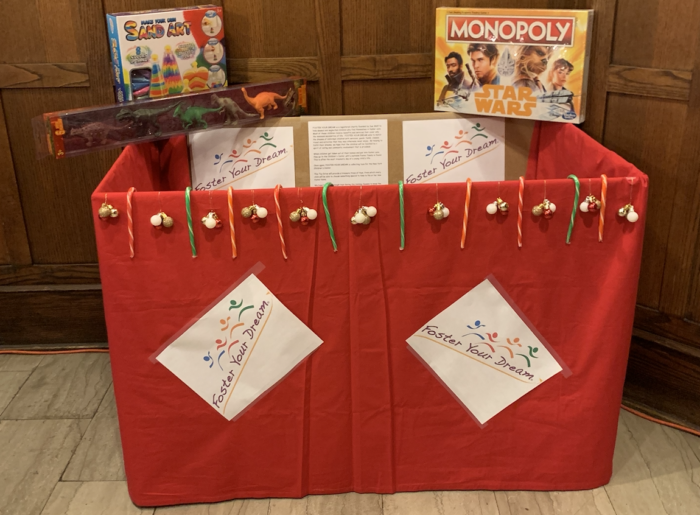 We started humbly with an empty box … Thanks to you it grows daily. Almost hourly! When we first started we even got noticed by a Commissioner!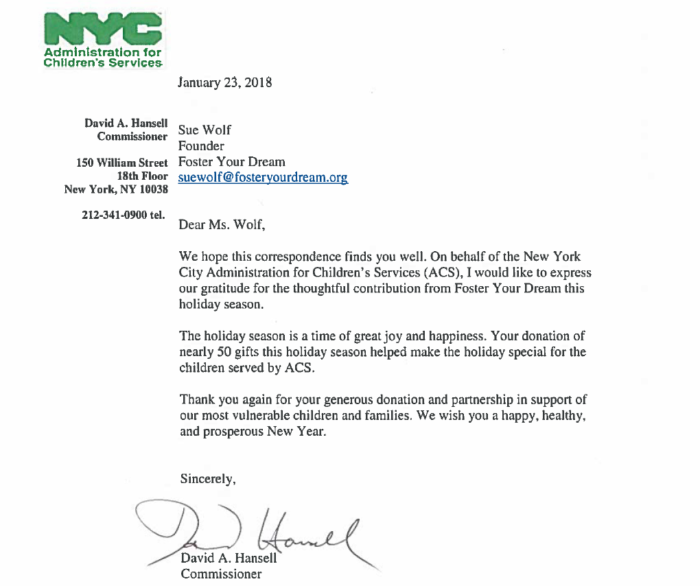 That was 3 years ago and we already have collected over 150 toys and it is only Mid-December! Thank you to Scott and Sandra and Janet and Angela and Mark and Ken and Burton and Colleen. You are the engine that drives this collection. Last year we were able to give toys out for HALF a year at the Children's Center. Each year we strive to get a little bit bigger. It's so fun. Toys must be new and unwrapped. Super expensive toys are not the best idea. Also no clothing (ACS rules!) Something smile-provoking a child can take with them on their journey thru the foster care system and put a smile on their face … that is the best kind of gift you can give us during this holiday season. THANKS TO ALL! 🙂