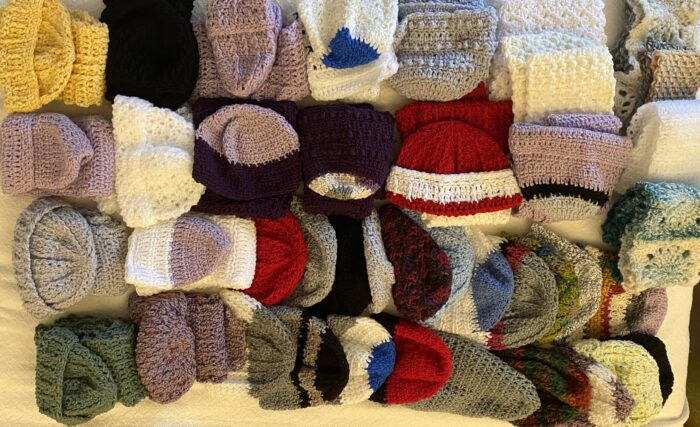 Covid hasn't stopped us from receiving an incredibly generous gift of handmade scarves and hats! Candy Martinez never forgets us! Thank you!
What you really want to see is our incredibly beautiful models. Because they can not be identified, we bring you their happy attitudes in this creative way: Thanks always to Brikener Jean Gilles for the photoshoot!  My posting skills are sub-par but you get the idea of the joy from this amazing donation.  🙂
What a fashion show, right?