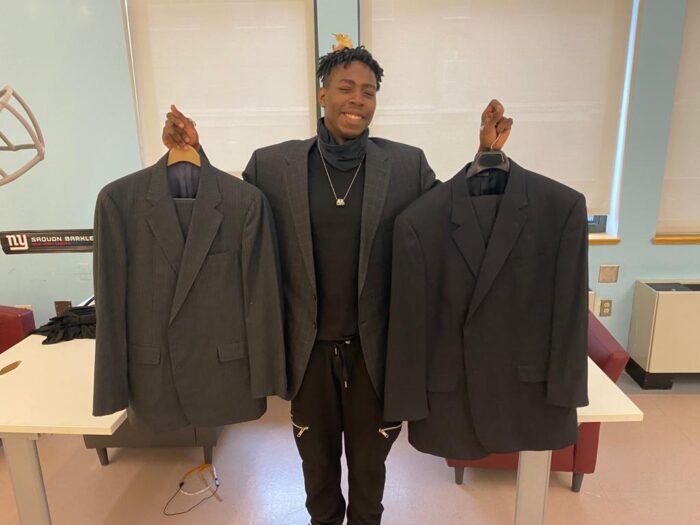 2021 is an exceptionally difficult time for our young foster population to enter the workforce. There is a lack of business suits … especially for our young men.
But we will happily accept business suits for girls, too!
So. If you have any suits or know people who have any please help!!
The last day for Guilford Connecticut drop off is June 2nd.
BREAKWATER BOOKS 81 Whitfield Street, Guilford Ct 06437 (Thank you Richard Parent and Paul Listro!!!)
OPEN 10-6 Monday through Saturdays and 11-5 Sundays
closed on memorial day
PARK AND REC CENTER 32 Church Street, Guilford 06437 (Thank you Rick Maynard and Matt Hoey)
OPEN 8:30 to 4:30 Monday through Fridays
closed on memorial day
The last day for NYC drop off is June 6th. 15 West 72nd Street. Lobby.
The photo above is an artistic 22 year old young man still in the foster system.
His joy at receiving these suits from us prompted our larger suit drive.
I hope you get as enthused as I am about trying to rustle up business attire for this incredibly deserving population!
🙂
THANKS everyone!
Sue Wolf
PS our brand new website and 2 years of data was erased by godaddy (no we didn't have a backup…yikes) so forgive our last posting being March 2019. At some point march 2019-May 2021 will be restored and our clunky site re-imagined. Meanwhile, enjoy our history. We are tiny but we have mighty dreams! Thanks for reading. 🙂