Our 7th Annual Toy drive!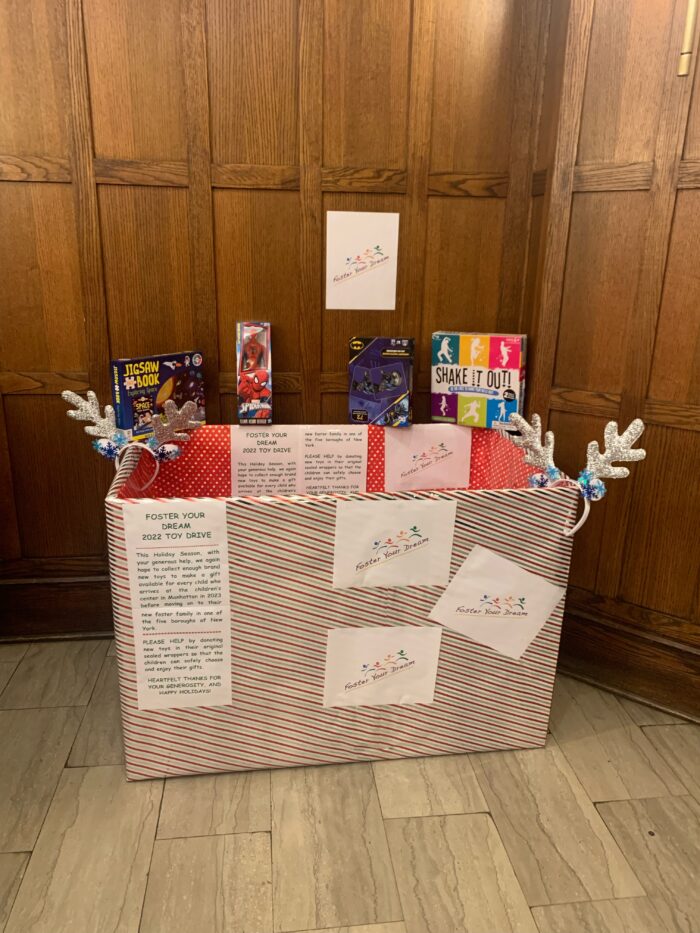 We gather toys during the holiday season but we give the kids your toys when they get pulled out of their homes and in to the foster system. It gives them some smiles during a scary time.
Won't you give as much as you can by sending toys (unwrapped) to:
FOSTER YOUR DREAM
36 West 44th Street
Suite 1412
New York NY 10036
It's kind of fun to shop online and just send it to us!
MANY THANKS to all who have done this for years.
And WELCOME to new generous souls.
We are so grateful for you!