Hard Nut hosts holiday for one lucky family!  December, 2015.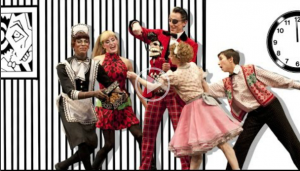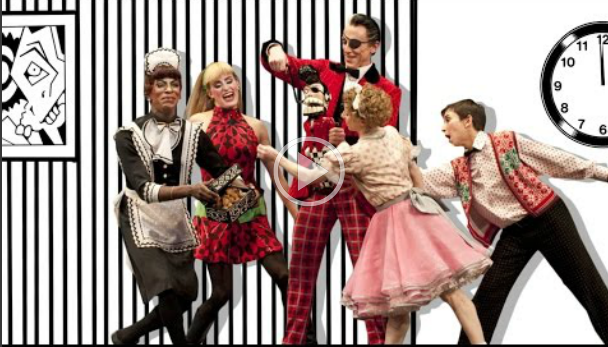 A cascade of wit and wintry beauty featuring Morris' lyrical modern dance choreography, this lavish,  love letter to a classic story from the straight-laced 1890s to the swinging 70s, with raucous parties, dancing G.I. Joes, whimsical costumes, and a Waltz of the Snowflakes like no other.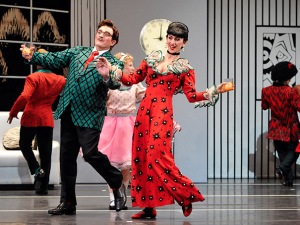 Tchaikovsky's complete original score, performed live by the 53-piece MMDG Music Ensemble drives this colorful retelling, which playfully preserves the warm spirit of an essential holiday tradition.
Thanks to our most wonderful and generous benefactor Dewonnie Frederick, we were ably to send one lucky family to this enriching experience!  Once again we can't show you our lucky child … but here is that happy smile beneath our hand hewn hide-a-face box!