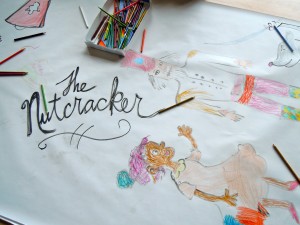 Dewonnie Fredrick invites Foster Your Dream to BAM for a full day of fun including workshops, dancing and tickets to the NUTCRACKER BALLET starring Misty Copeland!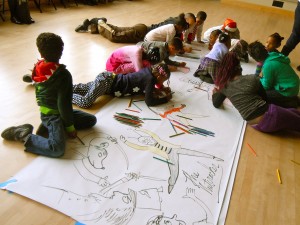 Bright and early at 10:30 in the morning we are at Brooklyn Academy of Music's dance studio and rehearsal room where the children begin coloring and learn about the story of the Nutcracker Ballet!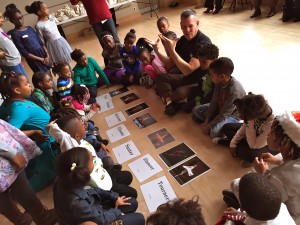 ABT, better known as American Ballet Theatre, knows how to talk to kids! Seems they've done this before! Mr. Richard explains leaps and moves and terms to our enthralled children.
The Inwood House staff and caregivers look on with joy in their hearts as the kids get up and on their feet to leap and dance the morning away!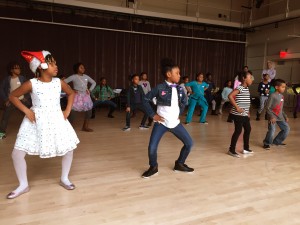 After our performances Dewonnie organized a special lunch for us.
We get to eat on plaid picnic blankets while chatting with all our new friends.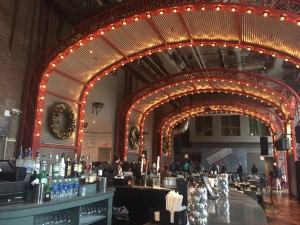 We gather our take-away creations …
…and go to the big theatre.  As we enter the building the children say oooooo!  Can you see why?
We see Misty Copeland be brilliant (sorry, no photos allowed in the theatre) and when the children on the stage do the silly-walk dance that our children learned in the morning, they were so excited since they connected with it in such a special way. Some of them were dancing in their seats!
Special thanks to:
DEWONNIE FREDERICK. She invited us.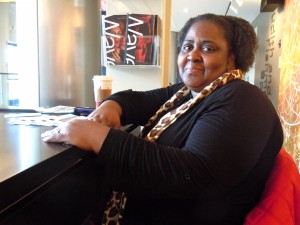 Ilex Bien-Aime and Dewonnie!
VALERIE WORTHY who made sure all our children got there. WOW.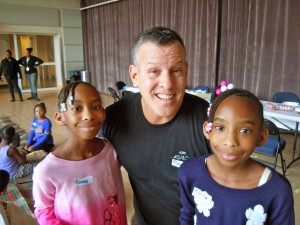 RICHARD TODA who was magical with the children.
Remember, a dream can be sparked by a ticket IN.